Features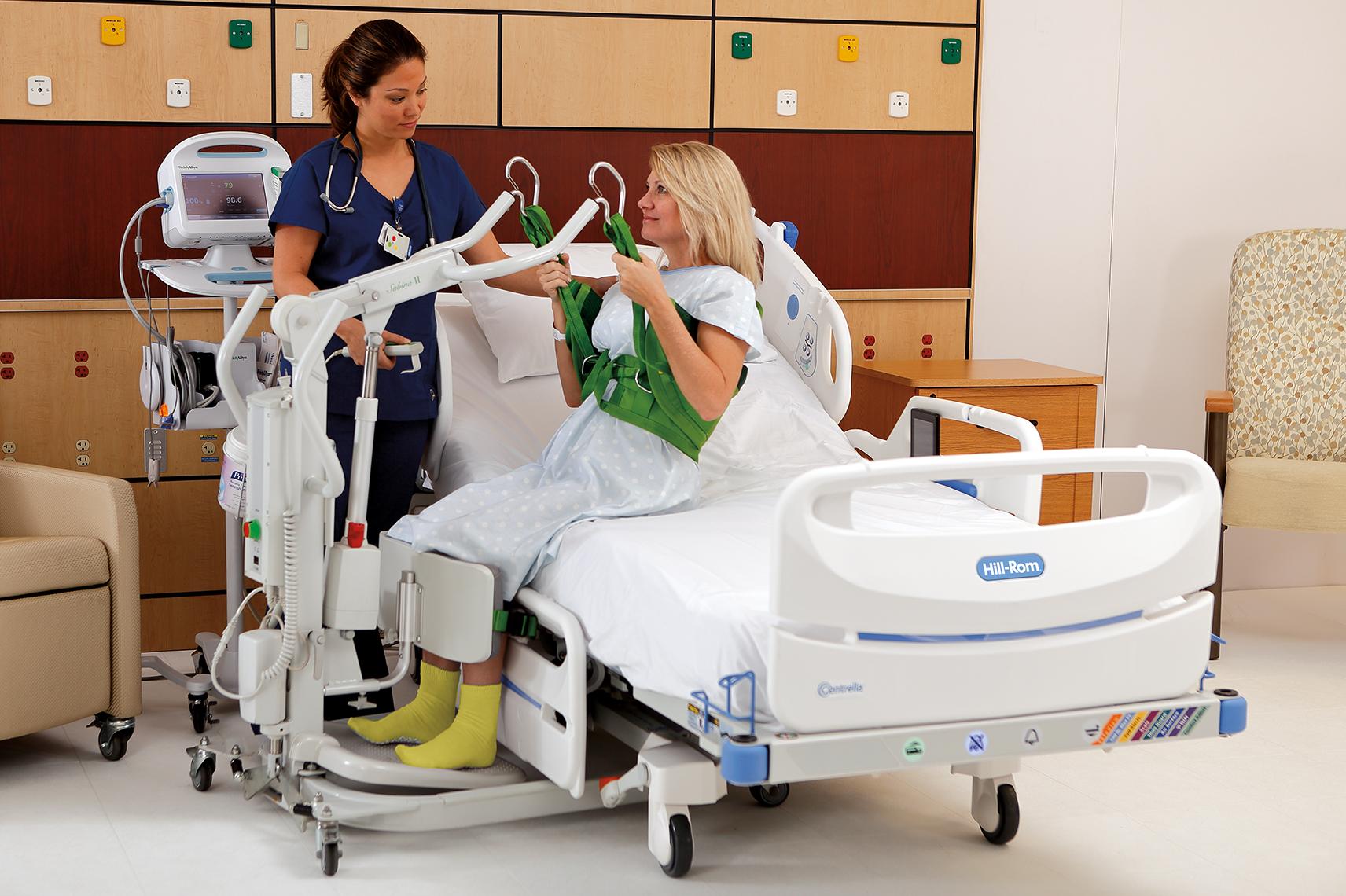 Sabina II EE Sit-to-Stand Patient Lift
The Sabina Sit-to-Stand Patient Lift simply lifts the patient from a sitting position to a standing position, allowing for transfers to/from the bed or chair. With an active lifting safe working load of 440 lbs (200 kg), this lift can support your toileting program and fall management protocols.
Technical Specifications
Dig deeper into product attributes to see how we can fit your requirements.
| | |
| --- | --- |
| Safe Working Load | Active Lifting : 440 lbs / 200 kg; Passive Lifting: 330 lbs / 150 kg |
| Lifting Interval | 32.5" / 825 mm |
| Base Height | 4.2" / 107 mm |
| Low Base / Alt. Caster Option | No Low Base, but High Base Clearance Casters Available |
| Material Type | Steel |
| Lift Weight | 90 lbs / 41 kg |
| Lift Speed | 2.13"/ sec; 54 mm / sec |