Features
When your goal is to mobilize patients earlier and often, every part of the equation is important.

A comfortable, effective lift starts with the right sling. Our seated slings are the link between the lift and your patient. Designed in cooperation with users and patients, these easy-to-use lifting accessories place the focus on function, comfort and helping to increase patient and caregiver safety.
Seated Sling Options Include:
UniversalSling™
HighBack Slings
Solo HighBack Slings
UltraSling™

HygieneSling™
HygieneVest™
ComfortSling™ Plus/Plus High
AmputeeSling
SilhouetteSling™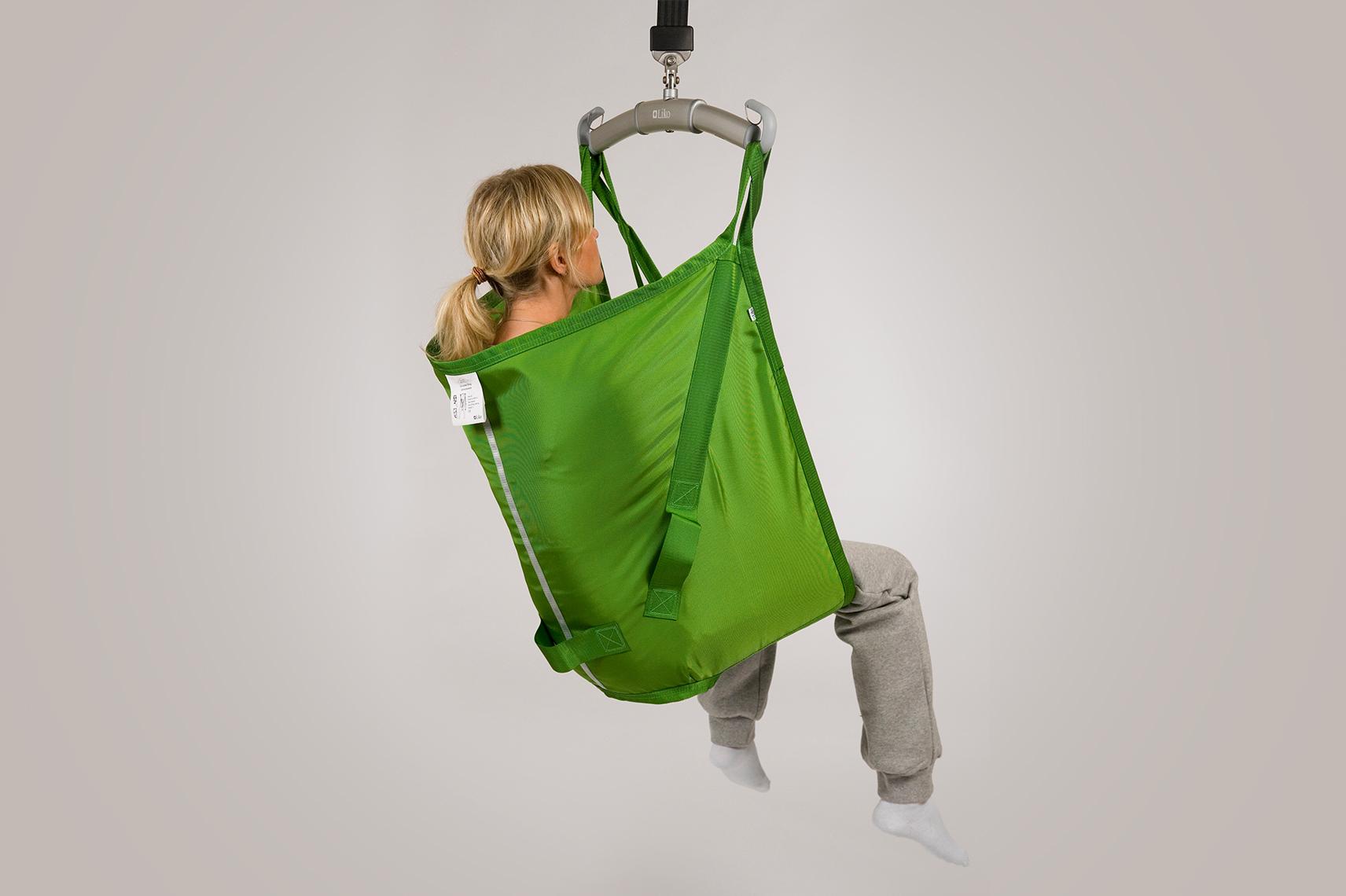 UniversalSling™
UniversalSling™ offers comfort and security for both you and your patient. It is suitable for most lifting situations, which makes it a good choice when you're uncertain about which patient is going to be lifted. The design supports the entire back and keeps the patient's arms inside the sling. Through correct fitting and proper application, you can lift patients while giving them a sense of security and comfort.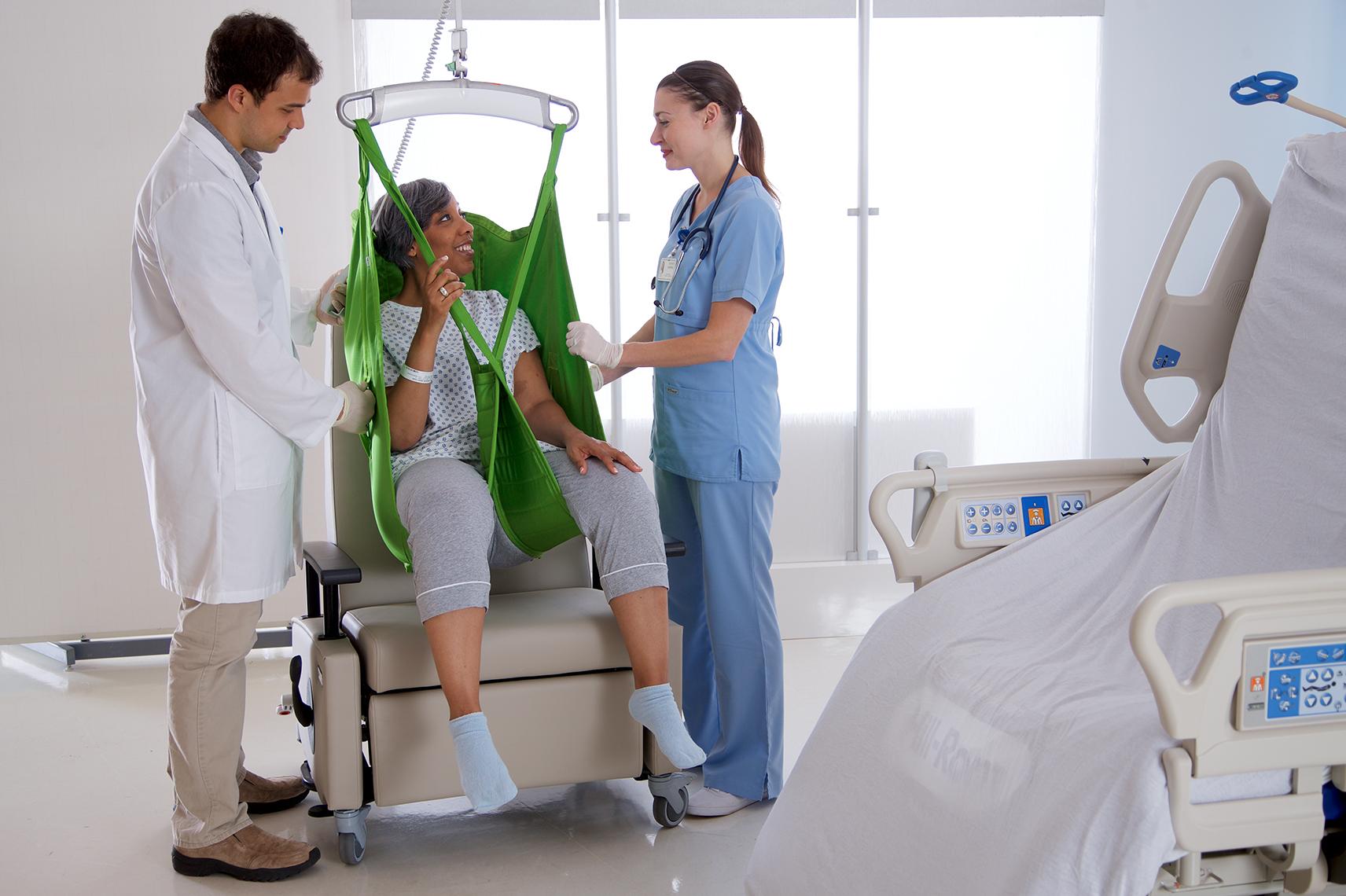 Highback Slings
The HighBack Sling offers a reclined sitting posture for patients with poor head and trunk stability—but its comfortable, whole-body support is suitable for most other patients, as well.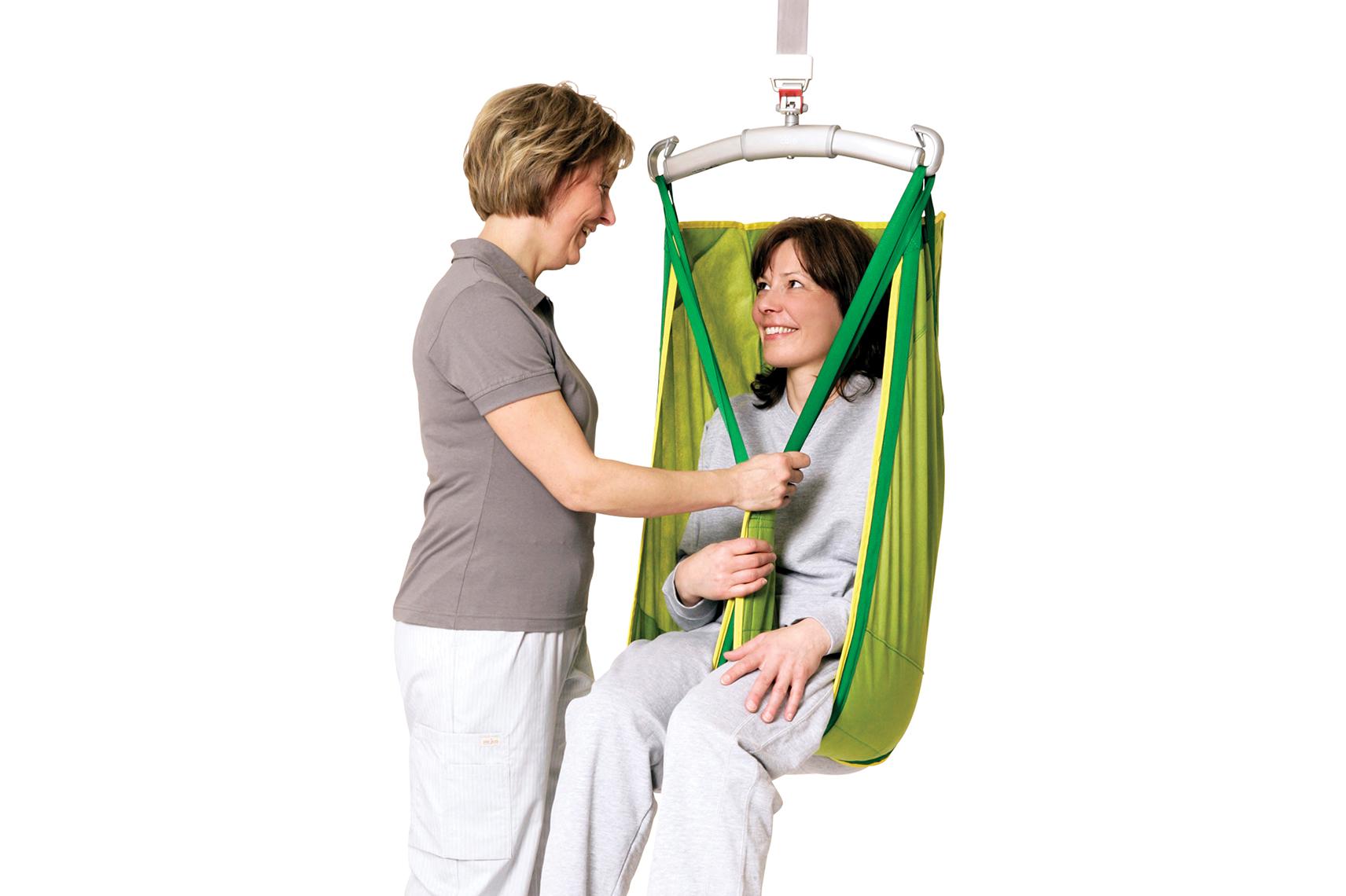 Solo Highback Slings
The Solo HighBack sling can be used in most lifting situations—for example, between bed, wheelchair and toilet. This sling is made of a strong, non-woven, non-washable polypropylene fabric—so you can dispose of it when it is soiled, or when you no longer need it.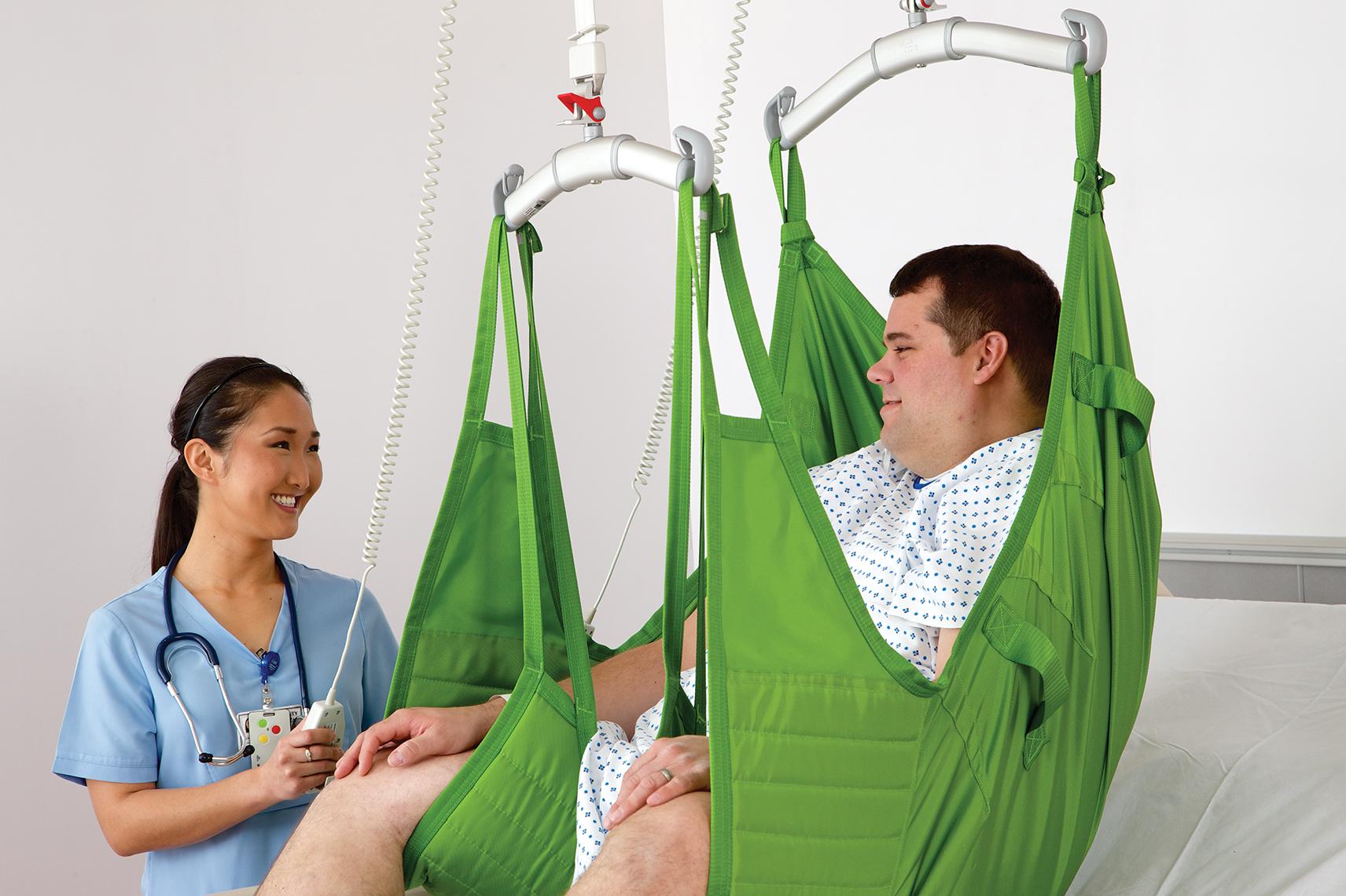 UltraSling™
The UltraSling™ helps you lift bariatric patients safely and comfortably. The design supports the entire back up to the shoulders. And its leg supports attach to the sling bar individually to support the legs and provide ample space for the stomach.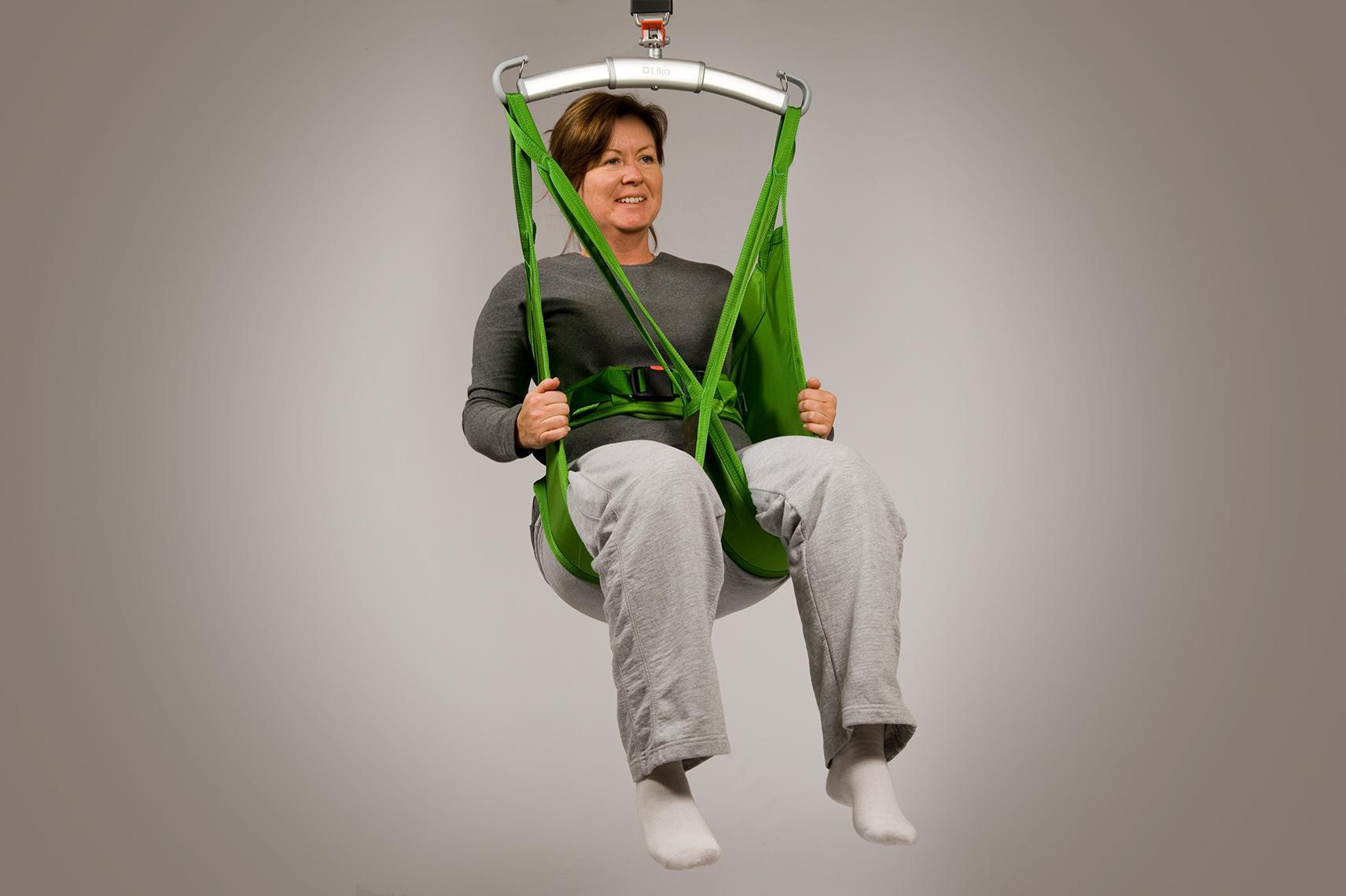 HygieneSling™
Lifting and transferring patients to and from the toilet can be a difficult task for caregivers. The HygieneSling is easy to apply in the wheelchair and enables quick, smooth and secure lifting. The sling has a large opening around the seat to allow dressing and undressing during the lifting operation.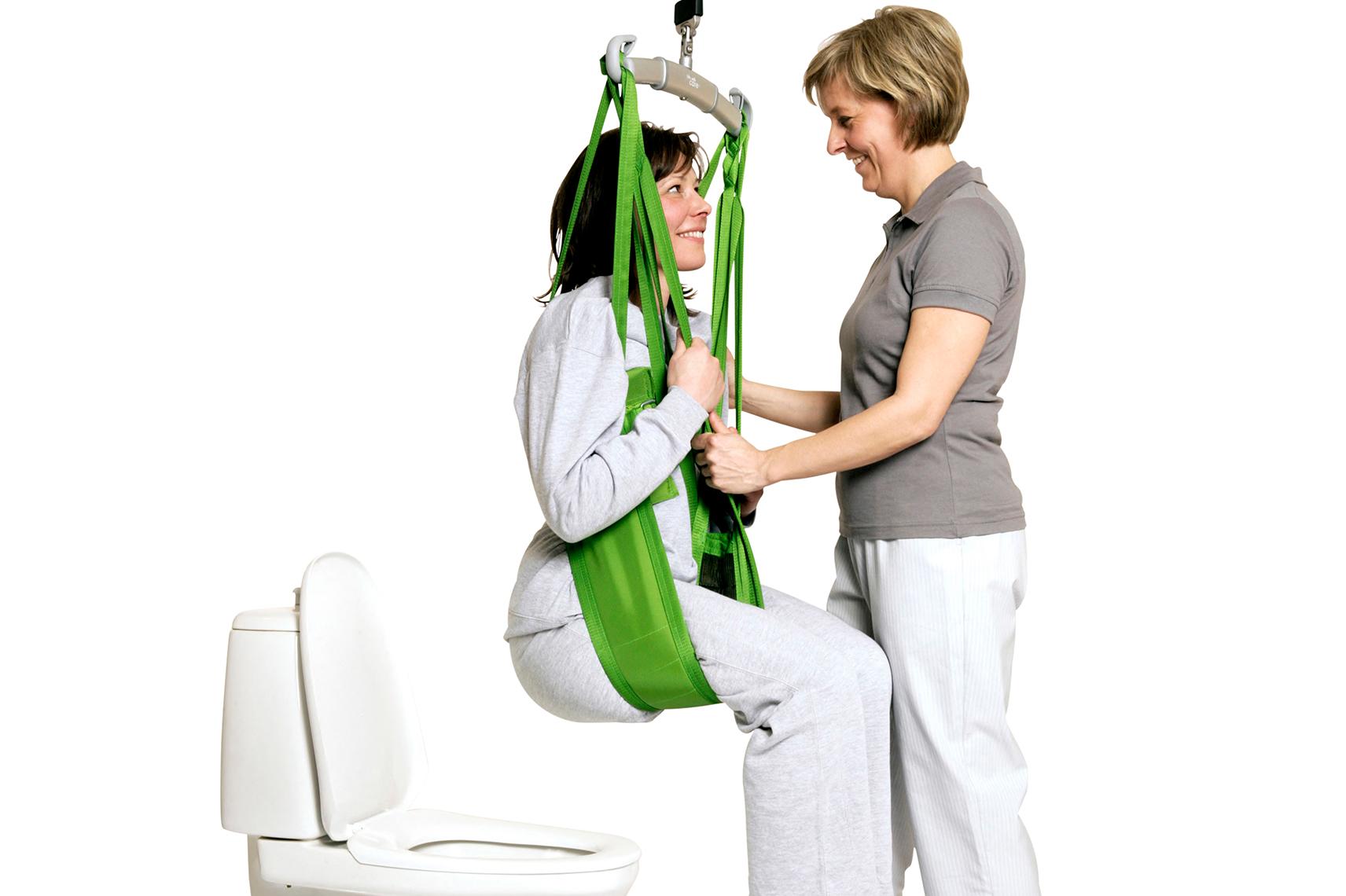 HygieneVest™
The HygieneVest™ provides safe and comfortable lifting to and from the toilet. It offers almost fully upright sitting—along with many benefits for function and safety. The HygieneVest works well in complicated situations, such as lifting amputees or patients with poor muscle tone.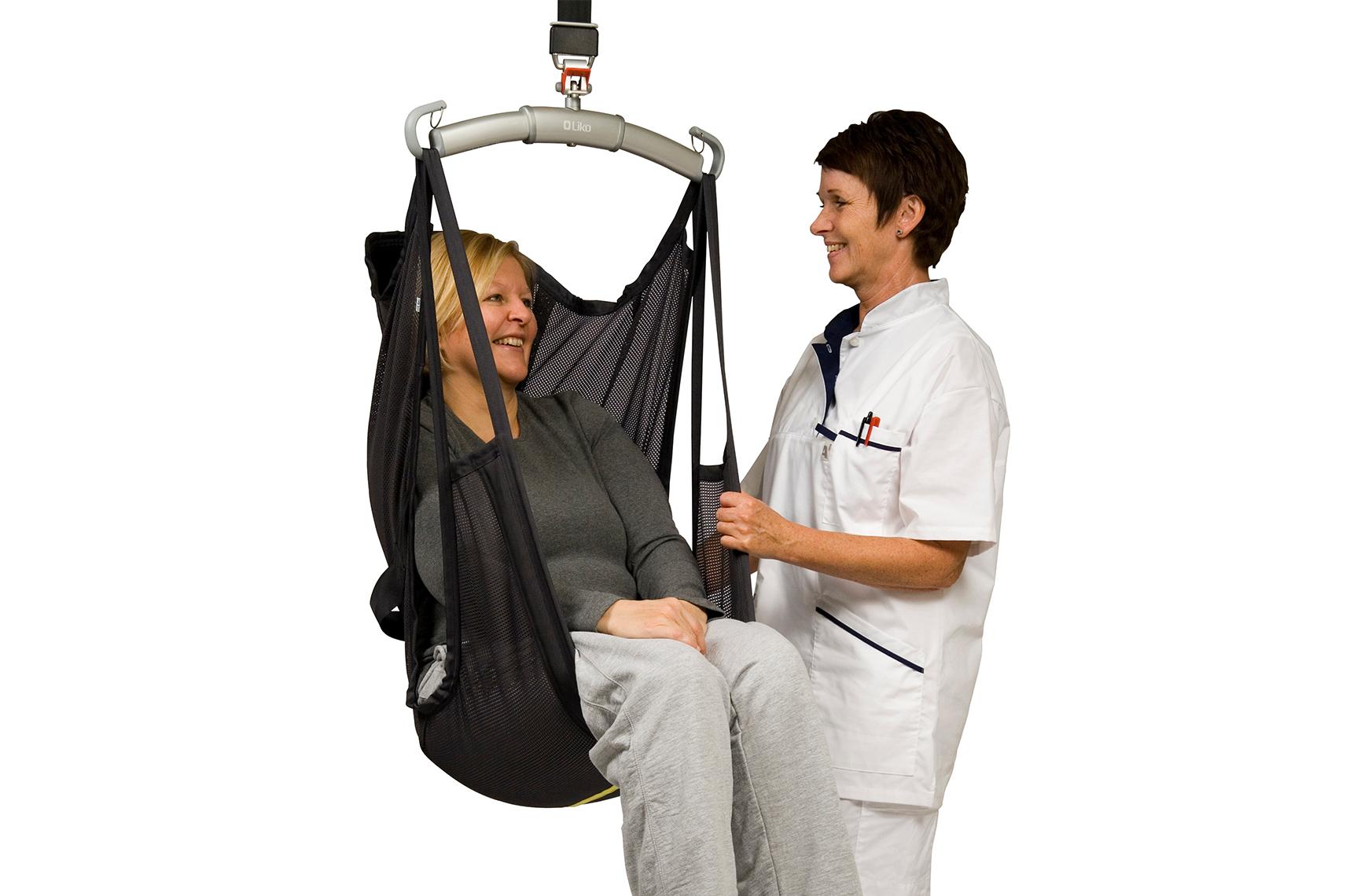 ComfortSling™ Plus/Plus High
The ComfortSling™ is a "full sling" that allows the patient to remain in the sling after application and transfer. Its enhanced design is wider and longer to increase patient comfort.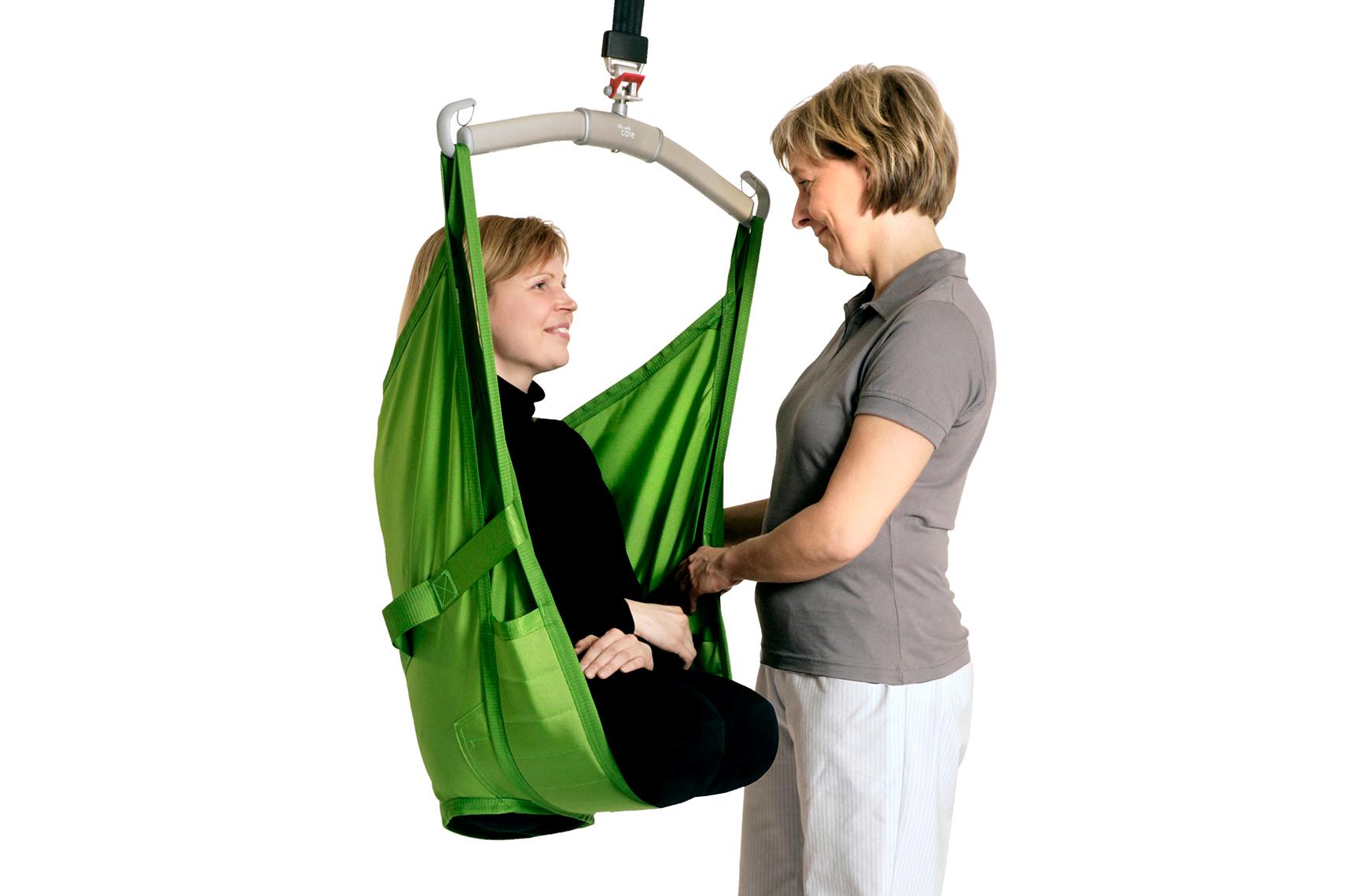 AmputeeSling
The AmputeeSling is designed for safe and secure lifting of double-leg amputees, single-leg amputees and patients with contractures. The narrower, reclined design also makes this sling suitable for slender patients who are not amputees.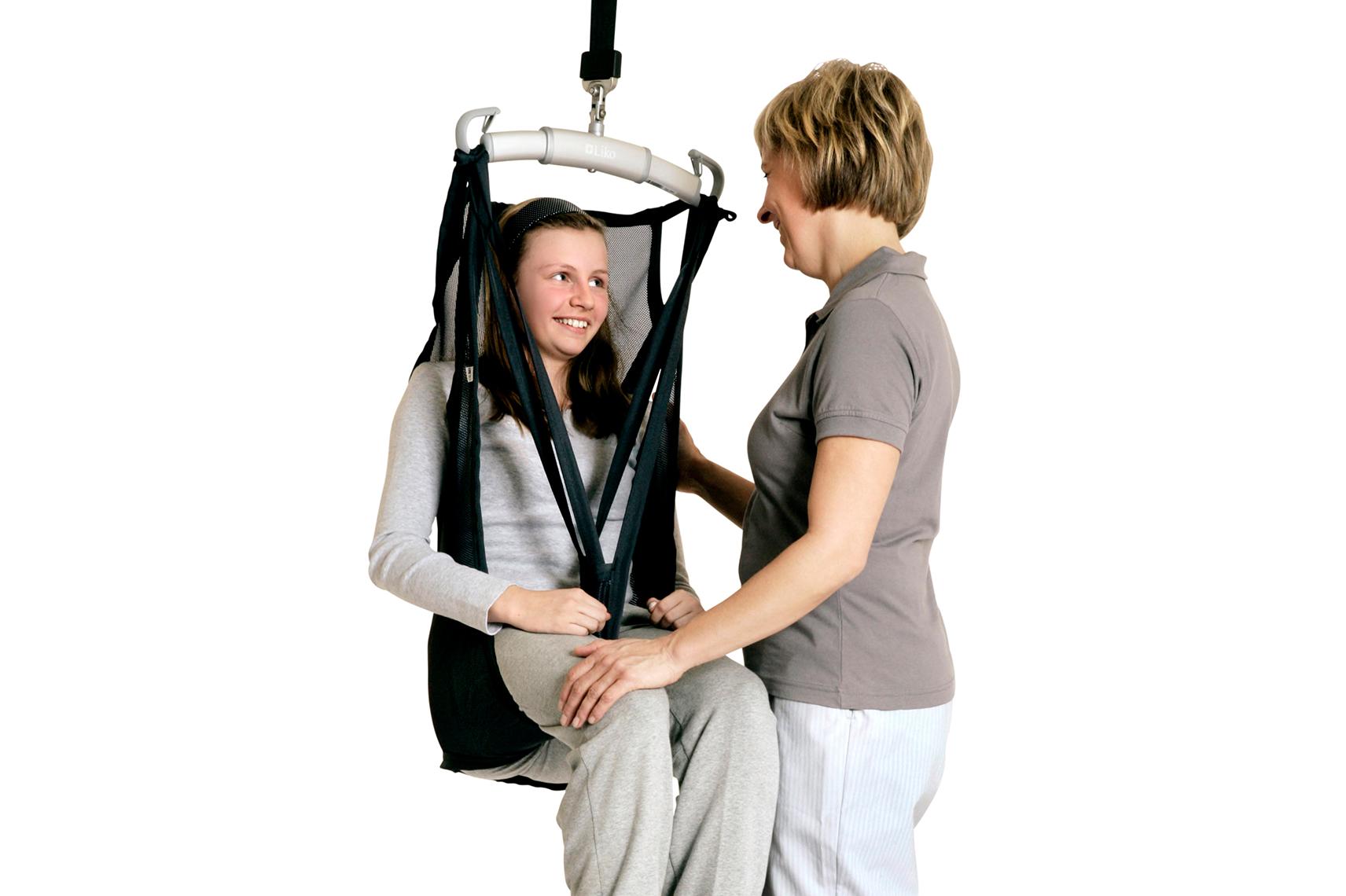 SilhouetteSling™
The SilhouetteSling™ is a pliable sling that adapts to the body and requires minimal wheelchair space. Recommended for lifting to sitting and to and from close-fitting wheelchairs, the sling provides a slightly reclined sitting posture that is suitable for patients with poor trunk stability.
Technical Specifications
Dig deeper into product attributes to see how we can fit your requirements.
| | | | | |
| --- | --- | --- | --- | --- |
|   | Safe Working Load | Material | Sizes Available | Single Patient Use Product |
| UniversalSling |   | Polyester, net polyester, plastic-coated net | S, MS, M, L, XL | No |
| Soft Original Highback Sling |   | Polyester | XS, S, MS, M, L, XL, XXL | No |
| Original Highback Sling |   | Net polyester, plastic-coated net, polyester | XS, S, MS, M, L, XL, XXL | No |
| OriginalSling |   | Polyester, net polyester, plastic-coated net | XS, S, MS, M, L, XL | No |
| HygieneSling |   | Poyester | XS, S, M, L, XL | No |
| HygieneVest |   | Polyester | XXS, XS, S, M, L, XL, XXL, XXXL | No |
| Solo Highback Sling |   | Nonwoven material | MS, M, L, XL, XXL | Yes |
| ComfortSling Plus |   | Net polyester, plastic-coated net | M, L, XL | No |
| ComfortSling Plus High |   | Net polyester, plastic-coated net | M, L, XL | No |
| SilhouetteSling |   | Net polyester | XS, S, M, L | No |
| UltraSling |   | Polyester, net polyester | Short, Regular, Long | No |
| AmputeeSling |   | Polyester, net polyester | S, M, L, XL | No |