Features
Making the Complex Simple
VERITAS® algorithm offers exceptional accuracy in real-time ST-Segment Monitoring, arrhythmia detection, and resting ECG interpretation
Source Consistency Filter removes noise and maintains ECG integrity
Real-time full disclosure lets you review historical ECG data throughout the exam
Optional wireless data acquisition increases workspace flexibility
Connected workflows help you improve patient care and information access
Data encryption and additional security features approved by the U.S. Department of Defense (DoD) help you secure patient information
Flexible user configurations tailor over-reads, billing and data storage to your workflow
12-lead ECG interpretation for adults, adolescents and children
Standards-based HL7® and DICOM® bidirectional connectivity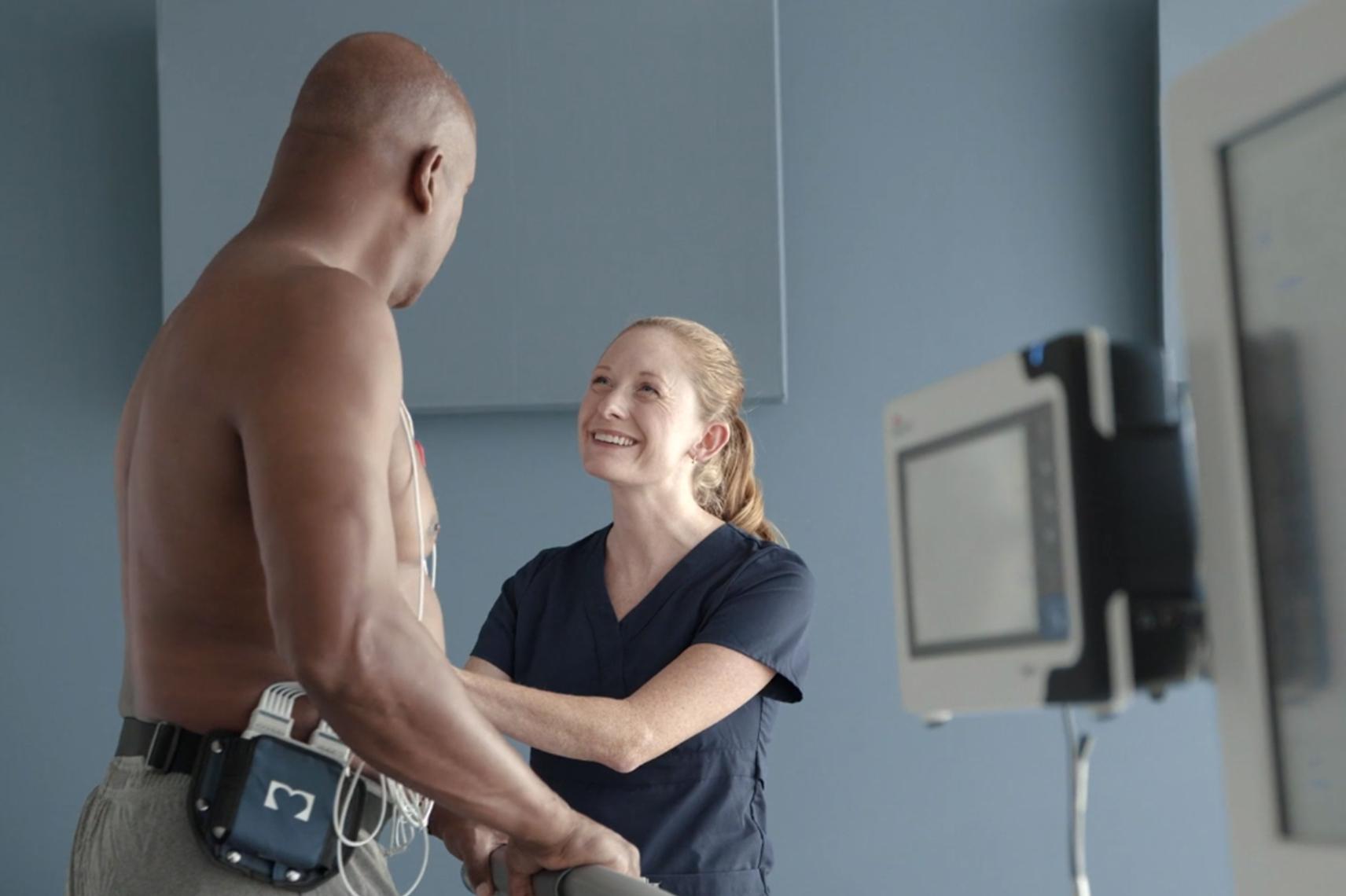 Simple
Access diagnostic data quickly with left-to-right navigation.
Secure
Protect the information that matters most with data encryption.
Connected
Send data to virtually any EMR, ECG management system or PAC.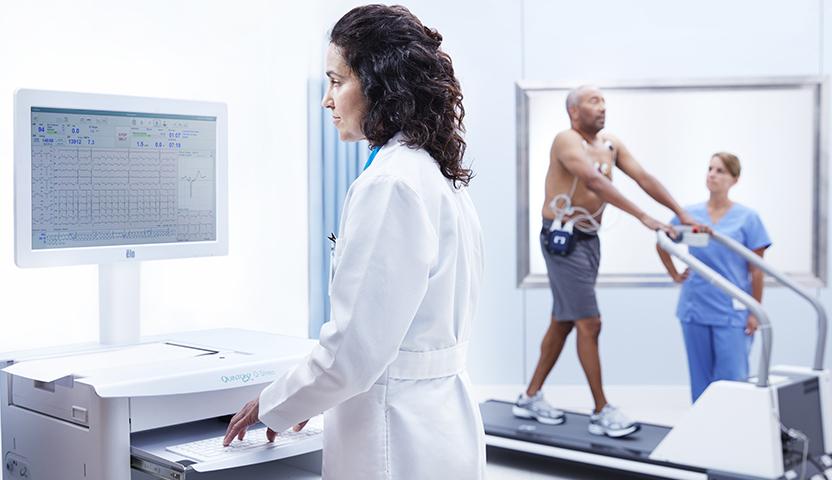 Wireless Freedom
The Welch Allyn Wireless Acquisition Module (WAM™) makes exams easier and creates a more comfortable, trip-free experience for your patients. Free your care area from unnecessary wires with a simple, untethered workflow that helps minimize artifact while capturing quality exam data.
Simple. Secure. Connected.
Imagine a future where you can detect and diagnose heart conditions faster and with greater accuracy. With the Welch Allyn® Q-Stress® Cardiac Stress Testing System from Hillrom, that future is here. We're delivering the accurate, intelligent insights you need to help improve patient outcomes. Get ready to experience a more user-friendly, patient-friendly approach to stress tests.
The future of cardiac stress testing is here
Education & Documentation
Get in the know to get the most value out of your solution.
Real-World Evidence
What are users saying about resting ECGs from Hillrom?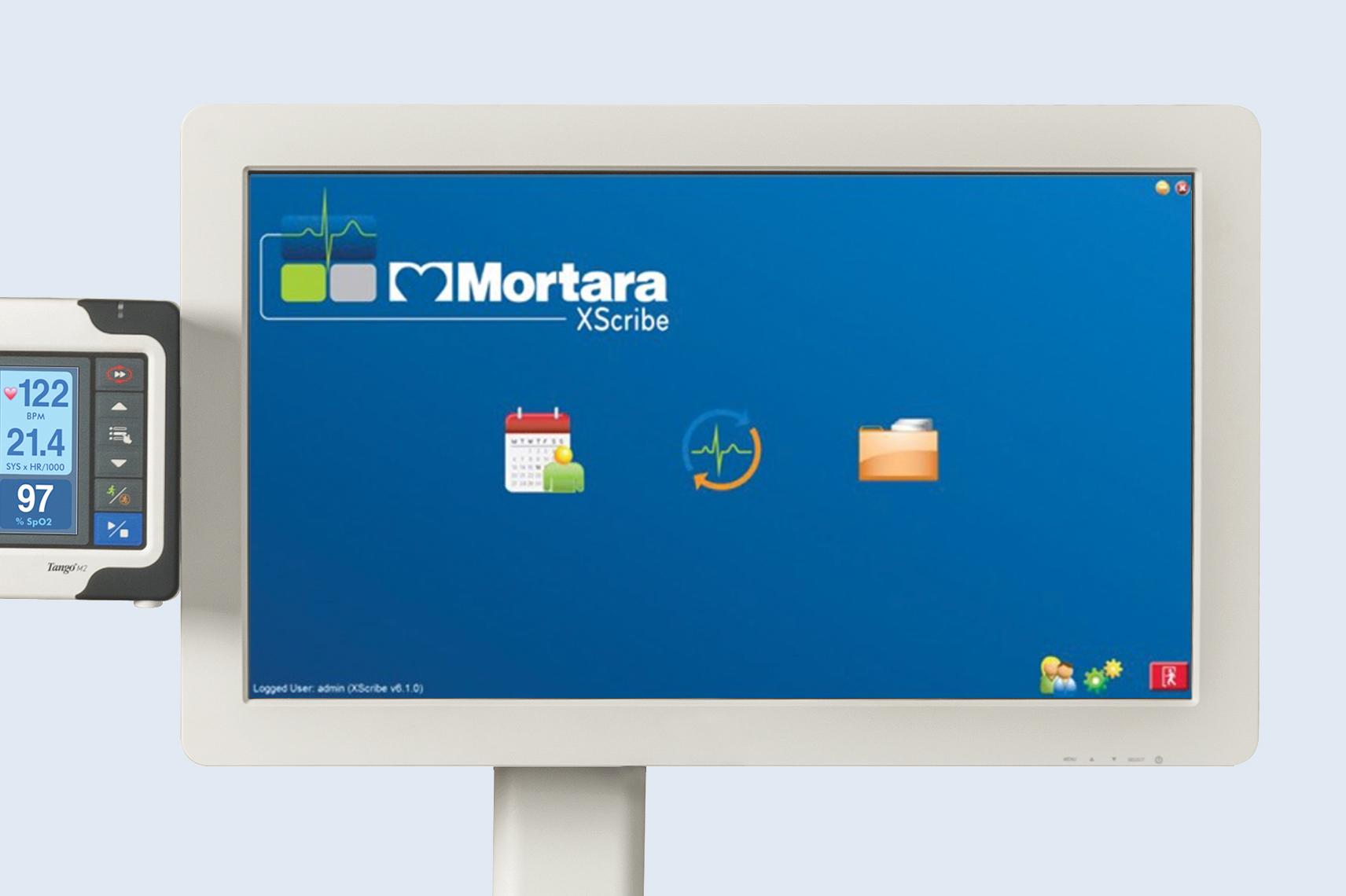 92% of users said the software's user interface made it easy to input patient information and start an exam.1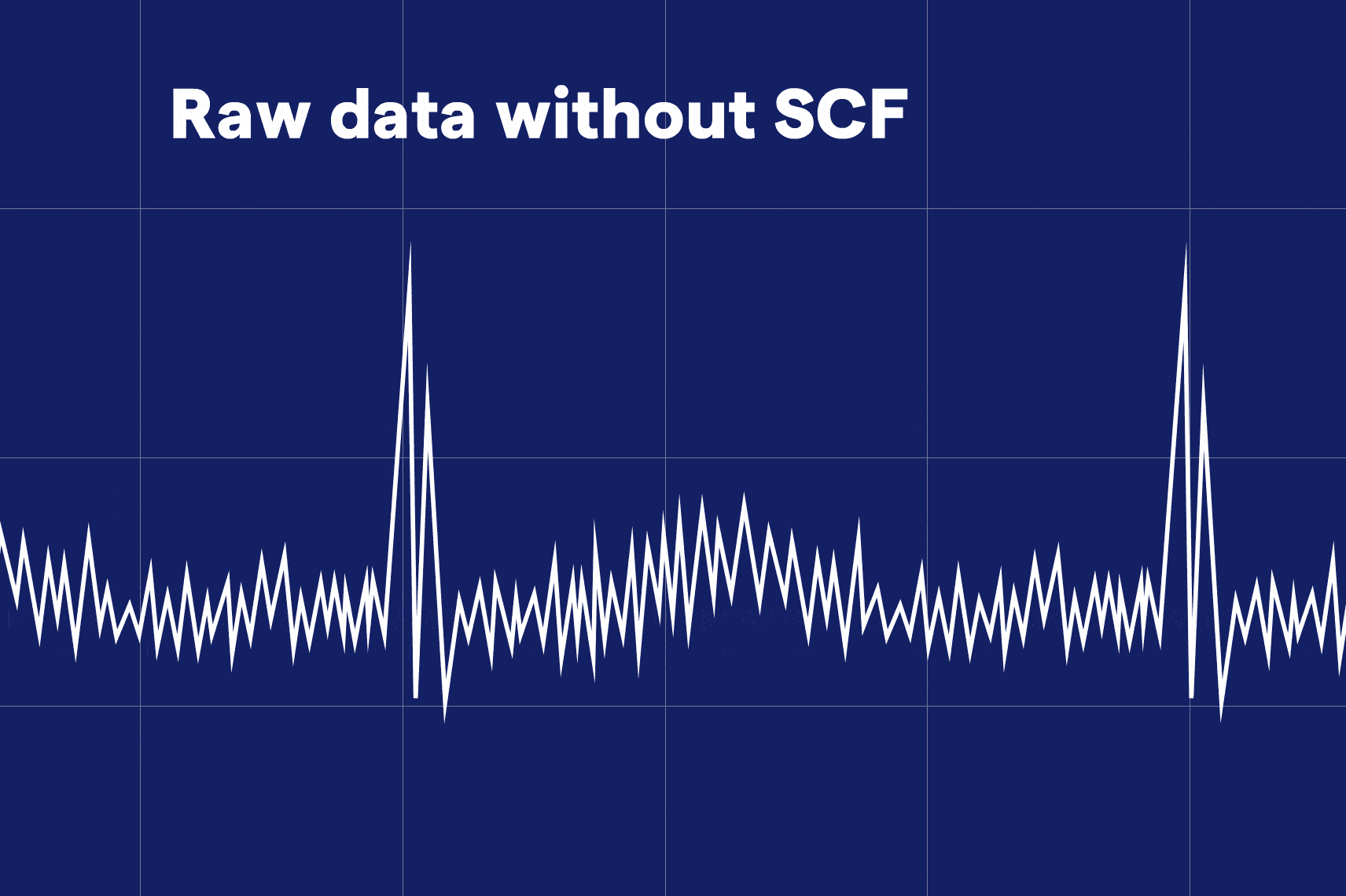 3 out of 4 users said the Source Consistency Filter (SCF) produced an easier-to-read ECG waveform.1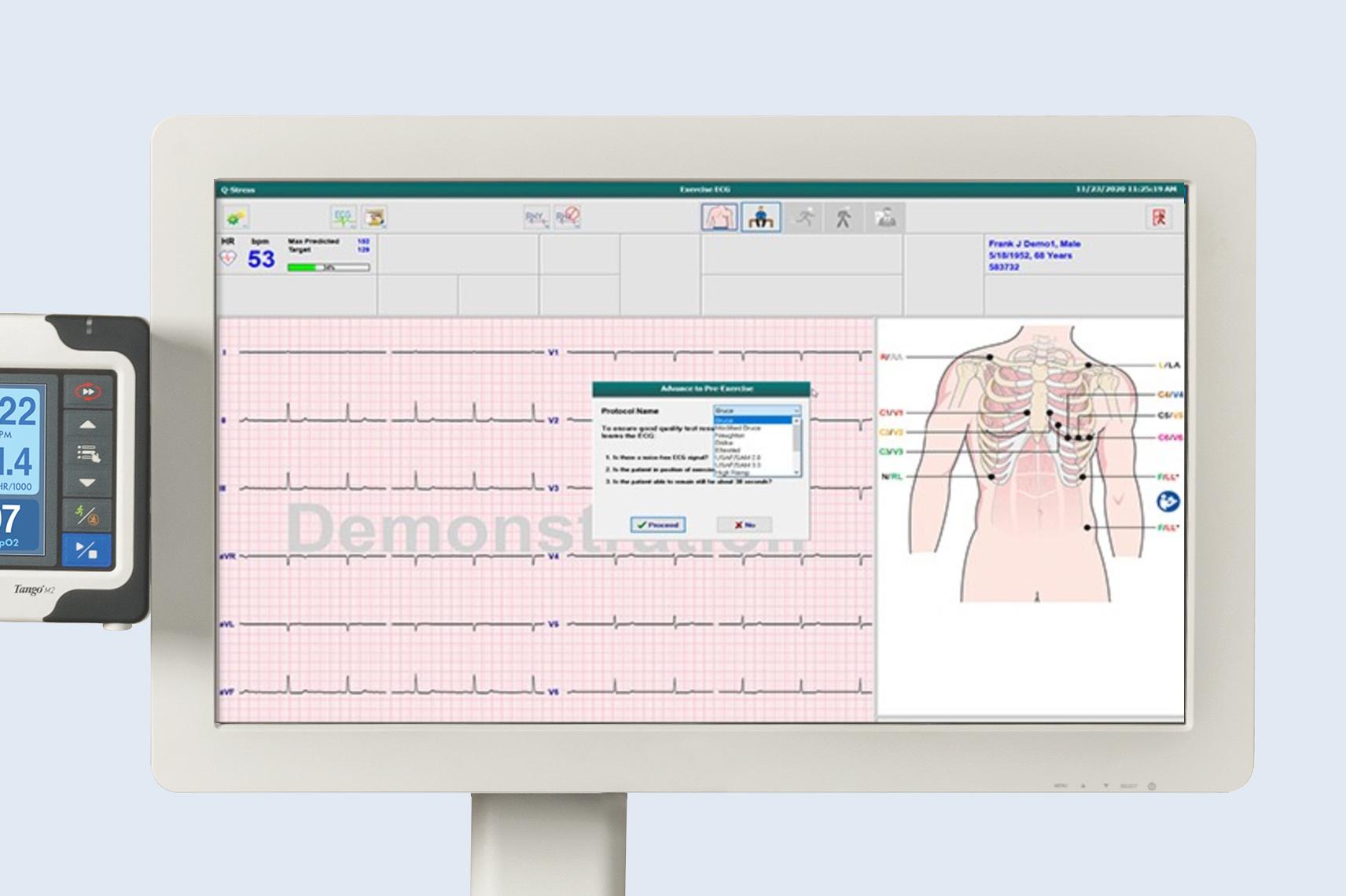 89% of users said the 24" display showed them all the information they needed during an exam.1
Clinical Testimonials
Hear from the experts — your fellow healthcare professionals.
"
The system is a safe, easy-to-use system. The large monitor provides real-time results that have proven to be more accurate than other systems we have used.
"
Tiffany Piro, CMRP Procurement Specialist at Healthcare Associates of Texas
*References
Statistics based on survey data collected from Q-Stress 6 System users in 2020. Complete data on file with Hillrom.