Fusion™ Hybrid Surface
Learn more about Fusion Hybrid Surface. Explore Hillrom's products and medical technologies across the health care industry.
false
false
false
false
false
https://assets.hillrom.com/is/image/hillrom/Talley-Fusion-Hybrid_8650_layer_inflated-pdp-carousel?$recentlyViewedProducts$
Request More Information
/products/request-more-information/
false
hillrom:care-category/smart-beds-surfaces
hillrom:care-category/smart-beds-surfaces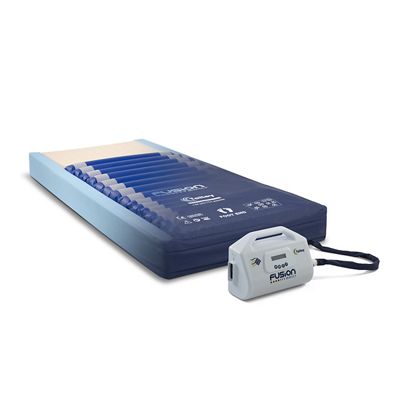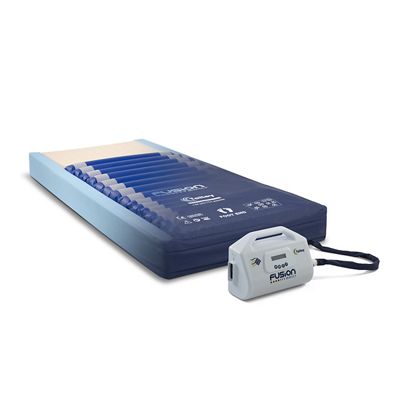 Fusion™ Hybrid Surface 
A flexible solution for pressure area care. 
The Talley Fusion Hybrid surface combines the comfort and pressure-reducing properties of high-performance pressure redistribution foam with the clinically proven pressure-relieving benefits of a 1-in-2 active alternating air pressure cycle. The surface offers your choice of reactive or active therapy to best suit your patient's needs. Non-powered air cells provide reactive, constant low-pressure support. Powered air cells provide an 8-minute, 1-in-2 cell cycle to help protect patients at an elevated risk for pressure ulcers. The zoned mattress design provides specific support to the head, torso and heels, with smaller cells in the heel zone to help protect this vulnerable area. 
Attention: Not all products/options are available in all countries. Please check availability with your local Hillrom representative or click on Request More Information to contact Hillrom customer service.
Education & Documentation

Get in the know to get the most value out of your solution.