Skip to Content
https://assets.hillrom.com/is/image/hillrom/school_nurse_9627HR-card?$recentlyViewedProducts$
article-detail-page
knowledge
5 Ways New Technology Can Improve Vision Screening at Your School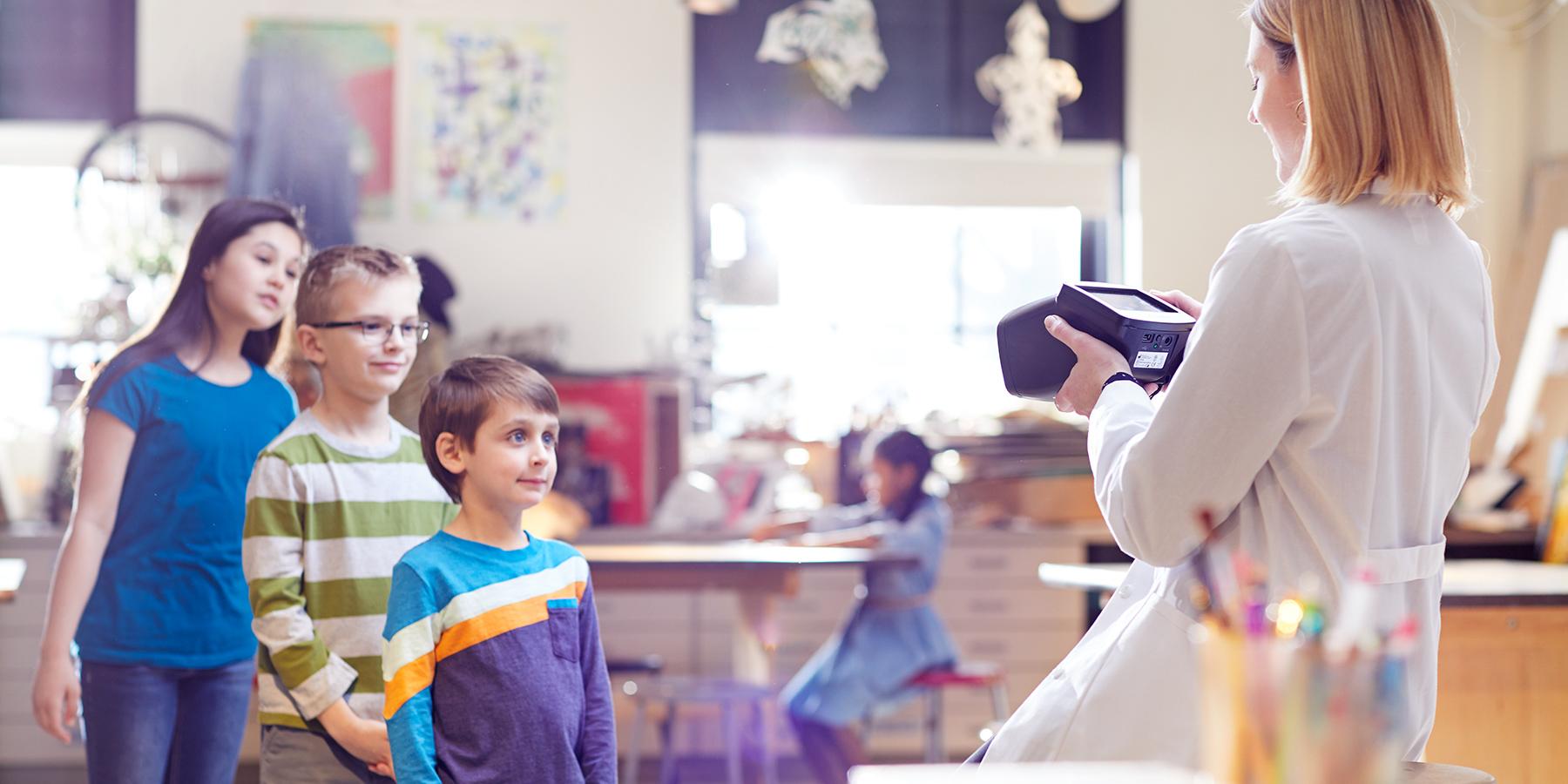 Managing annual vision screenings in your school can be a daunting task. Juggling schedules and training volunteers while ensuring your students receive a comprehensive and accurate screening comes with its challenges.
halfHelen (hH) is committed to improving children's vision and hearing through innovative screening, research and advocacy. hH uses an instrument-based vision screener to execute fast and comprehensive vision screenings.
Here are the top 5 ways an instrument-based vision screener can help improve vision screenings at your school.
1. It's fast and comprehensive
Annual vision screenings take valuable time away from students and teachers while scheduling can be difficult across a range of grades. With instrument-based vision screening, one school reduced screening time from 3 days to 5 hours. It takes just seconds to screen both eyes for six vision risk factors.1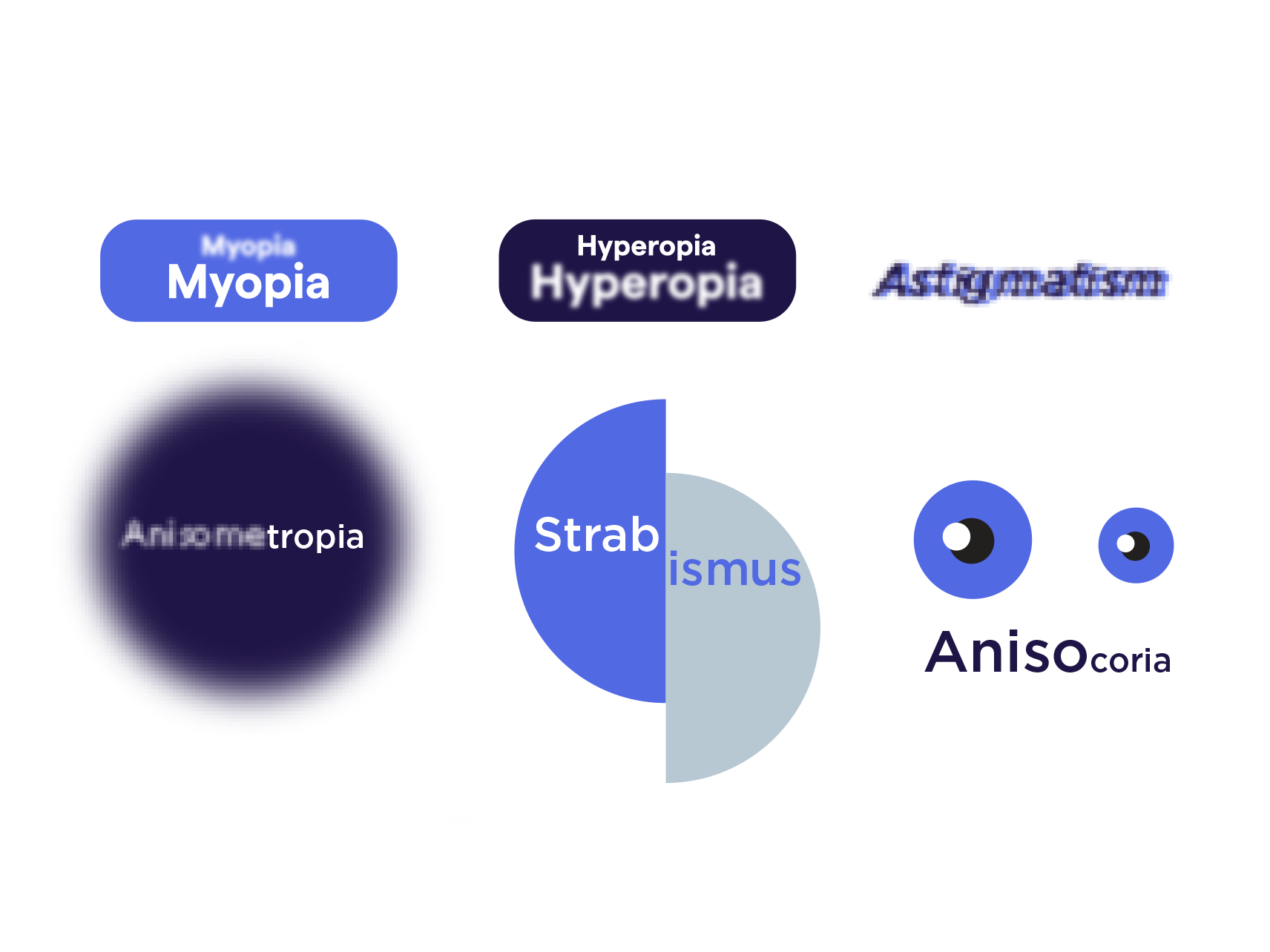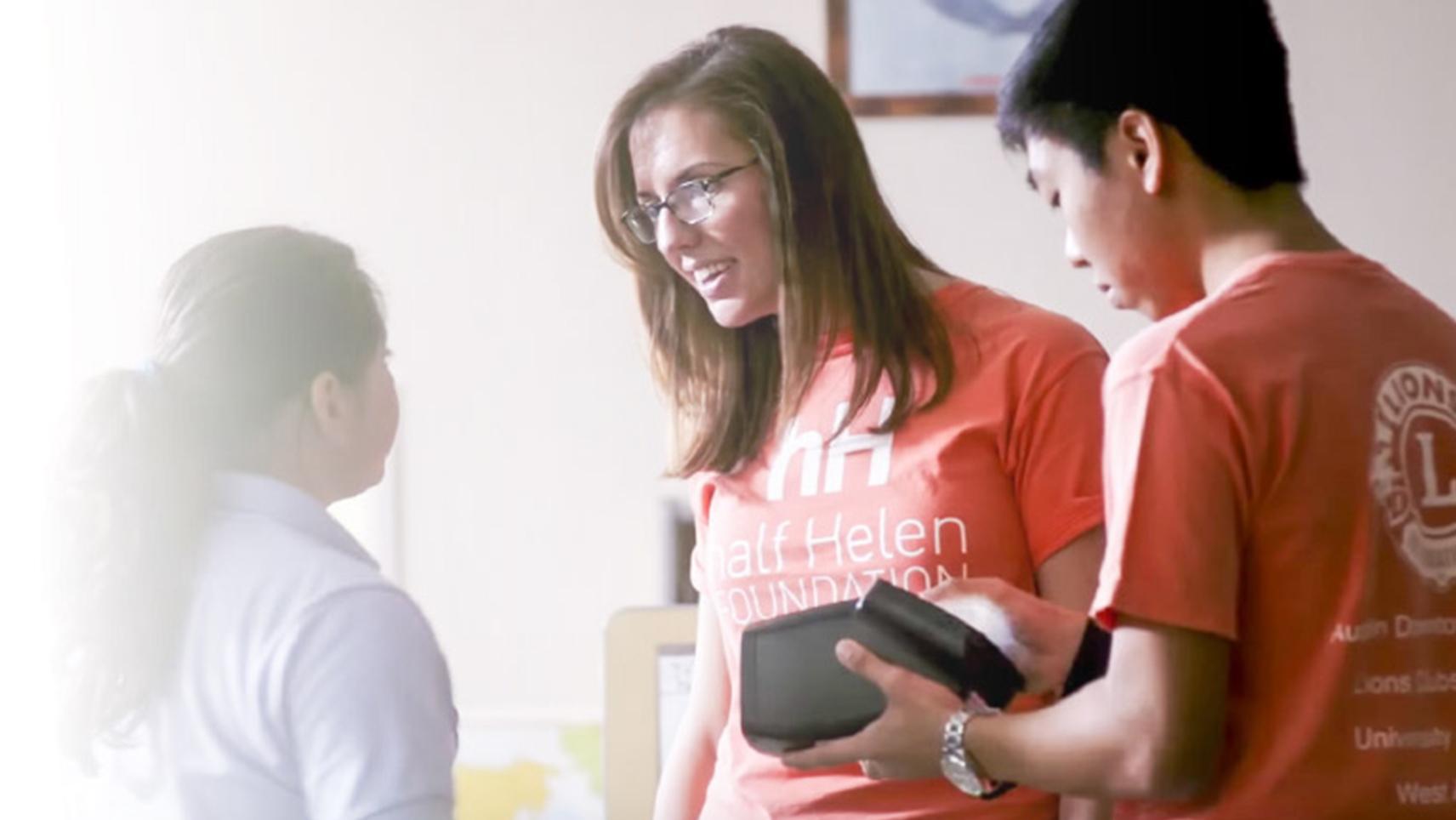 Chelsea Elliott, half Helen Foundation, Executive Director using the Welch Allyn Spot™ Vision Screener 
2. It's easy to use
Chart-based screenings require a well-trained screener to feel confident in the results. Select instrument-based vision screeners will guide the screener while requiring minimal cooperation from the child and capture definitive results 97% of the time.2
3. It goes wherever you need it to
Securing a space and setting up a chart-based screening can be challenging. Instrument-based vision screeners can be handheld and portable, which allows you to be flexible and screen whenever and wherever.
4. Results are instant and easy to communicate
Recording results and preparing follow-up are arguably the most important and time-consuming parts of a school screening. Some instrument-based vision screeners can help identify vision risk factors and will display "Complete Eye Exam Recommended" or "All Measurements in Range" instantaneously. In addition, results can be stored and are easy to mass export.
5. It's time to experience that 'wow' moment
Turn a tedious task into a fun experience for both the user of the device and students. Some instrument-based vision screeners use lights and chirping sounds to keep children engaged. And because some devices can capture a reading in seconds, you'll keep the line moving quickly so students and teachers can get back to the classroom.